Hear from our clients on their experience with The Aust Group and how it was the best decision they made when it came to selling their business.
"Stuart, Dan, Nick, and Chris were phenomenal. Their commitment to this process from the beginning stages until the very end was extraordinary. You cannot put a price on the value this team brings."
Laura Stangel, Pest Shield Corporation
"After meeting Stuart Aust and his sons – Daniel, Nick, and Chris – I knew they were the right company for me. They were able to get me more than I was expecting! They held my hand every step of the way and eased my stress during one of the most difficult times in my life."
Pete Schopen, Schopen Pest Solutions
"When I reached out to Stuart Aust and The Aust Group, it was one of the greatest business decisions I've ever made. The Aust Group was right by my side throughout the process, and I cannot thank them enough for their guidance and expertise."
Emilio Polce, EcoChoice Termite & Pest Control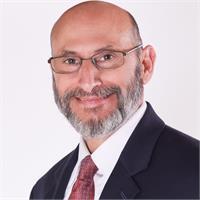 "We cannot say enough great things about our experience working with The Aust Group. We were most amazed at the excellence they demonstrated in everything they produced, from the presentation of our company to negotiating the final terms of the sale."
Mike & Carol Scholes, Reliable Pest Solutions
"Stuart, Dan, Nick, and Chris walked us through every step from start to finish. Their expertise and guidance throughout the entire process was priceless. Thank you from two happy and retired individuals. We could not have asked for a better experience."
Ernie Nascimento & Michele Eccles, SHS Pest Control
"I considered selling my business on my own, however, after speaking with Stuart, I realized that having someone who has not only been through this process but understands the complexities of mergers and acquisitions is vital. I know for a fact that without the expertise of The Aust Group, we would have never made it to the finish line."
David Damiano, Integrated Pest Management
"After meeting with Stuart and his team, the choice was immediately clear. If you are looking for professionalism, integrity, and credibility when the time comes to take what is probably one of the biggest steps in your life, look no further than The Aust Group. I am sincerely grateful to have had them as a partner in this endeavor."
Emmett Lee, ABC Exterminating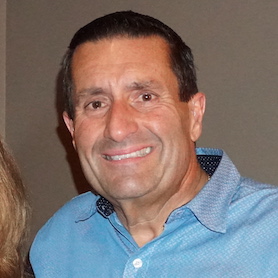 "The Aust Group did a fantastic job representing us, something we certainly could not have achieved throughout this process on our own. We now can say that without a doubt this was the best decision we could have made. This choice is very clear."
Karen Gregory, Southern Pest Control
"The Aust Group's knowledge, passion to do the right thing, and the assistance they give their clients maximized the purchase price I received. I highly recommend The Aust Group. They are the team you want on your side when you are selling your company."
Eric Ufer, Pest Solutions LLC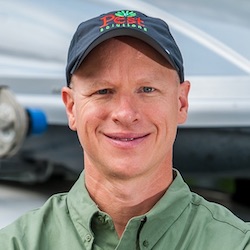 "When I made the pivotal decision to sell my company, I realized the next move and most critical was finding the right advisor. From my first contact with Stuart Aust through the acquisition and beyond, these folks have been consummate professionals. My advice is if you are looking for maximum value, do not go through it alone – hire The Aust Group and stay focused on your business." 
Bruce Morgan, Atlas Exterminating Co.
The Aust Group successfully advised our recent clients throughout North America and beyond.
If you're interested in selling your business or receiving a valuation, please fill out the confidential form or contact us below.